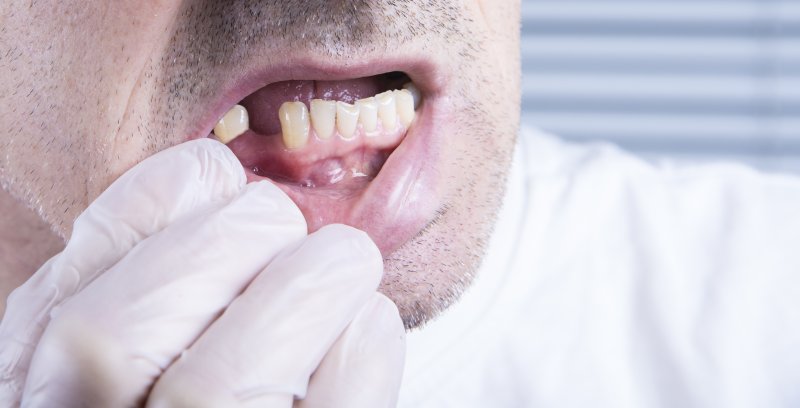 When you suffer tooth loss, your first concern may be your smile's look and function. After all, gaps between teeth look unpleasant and hamper daily life. However, did you know the condition also impacts your face's shape? Left unchecked, it'll eventually make you seem older than you are. Luckily, you can always get dental implants to solve this issue. To learn more, let your Palm Beach dentist explain things. Here's a summary of how tooth loss alters face shape and implants protect it.
How Does Tooth Loss Alter Your Face?
Of course, losing teeth does impact your smile. With fewer pearly whites, your mouth will look broken and struggle more with eating and speaking. The loss, though, also alters your face due to its effects on your jaw.
In truth, teeth preserve your jawbone by giving it stimulus. When they fall out, then, your jawbone starts to erode around its now-empty sockets. The long-term result of that process is facial collapse — a condition that alters your face and makes it look older than normal.
Facial collapse ages your looks due to causing things like:
Lower Facial Height – Losing teeth lowers the jawbone's height, so it also lowers facial height. From there, the change in angulation makes your nose seem larger and your face sunken.
Facial Wrinkles – With changes in your facial angles, you may get more wrinkles in your cheeks and forehead. Needless to say, these lines will age your looks.
Cheek Jowls – If the jawbone begins to shrink, the muscle ligaments around it will weaken. Should that happen, various facial tissues will start to sag.
How Can Dental Implants Help?
Compared to dentures or bridges, only dental implants restore smiles and maintain face shape. These features are due to the restorations' unique traits.
You see, implants act as substitute tooth roots. Since they integrate with your jawbone, the new teeth stimulate their sockets just as the old ones did. As a result, bone tissue grows around them and strengthens the jaw as a whole. You can then relax and trust your face won't sag or hollow out!
As you can see, tooth loss won't just harm your mouth's appearance and ability. It'll cause you to look older if you aren't careful. Therefore, book an implant treatment with your local practice. Your dentist would love to restore your smile and youth.
About the Author
Dr. Mihran Asinmaz is a dentist in West Palm Beach, FL, having earned his DMD from Nova Southeastern University. He's also a member of the American Dental Association and the International Congress of Oral Implantologists. Given this background, his specialties are preventive, cosmetic, and restorative treatments, as well as dental emergency care. You can thus count on him for dental implants! Dr. Asinmaz currently practices at his self-titled clinic and is reachable on his website or by phone at (561)-640-9200.