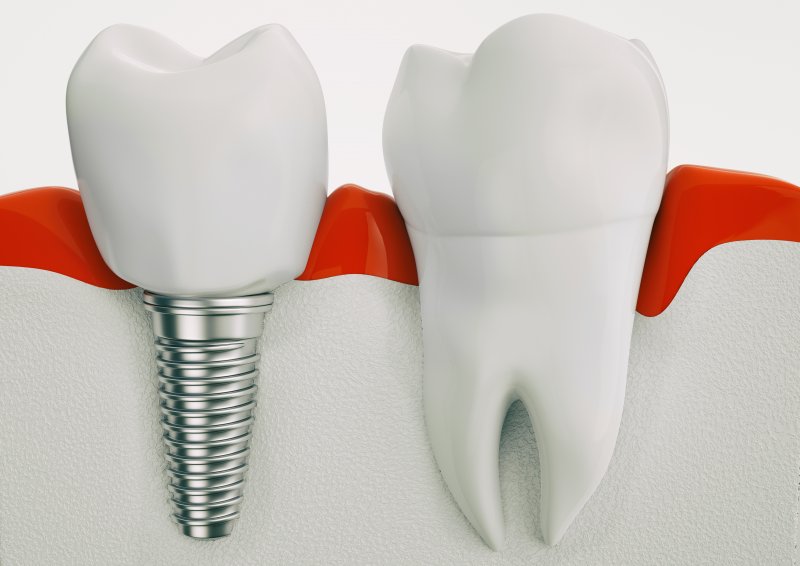 Dentists highly recommend replacing any extracted teeth so that you aren't left with a gap in your grin that makes it harder to eat, speak, and smile. Dental implants can be an excellent way to replace any missing tooth. But exactly how quickly can you get dental implants after tooth extraction? The answer can vary quite a bit from patient to patient. The following post can give you a good idea of how long you might need to wait for your new tooth.
Immediate Implant Placement
In some cases, there's no waiting required; the implant post can be placed on the same day as the extraction. To be a candidate for immediate implant placement, you need to have a healthy mouth overall, and your jawbone needs to already be capable of supporting an implant post. This treatment option is often available for patients who have a tooth that was badly damaged in an accident but don't have any oral health issues beyond that.
Early Implant Placement
Early implant placement (also sometimes called immediate-delayed implant placement) is performed about two or three months after the extraction procedure. The delay can be necessary for a couple of reasons. First, it gives the gums a chance to heal before the implant surgery. Second, it allows your dentist to address mild gum disease and other issues that might interfere with implant placement.
Delayed Implant Placement
If you have severe gum disease or significant bone loss in your jaw, it will likely take more than three months to get the mouth to a point where implant surgery can safely be performed. As such, delayed implant placement may be your best choice. Your dentist may recommend bone grafting, periodontal therapy, and other treatments to address your oral health issues. Implant placement surgery will be scheduled once the necessary procedures are complete and your mouth has fully healed.
How Will You Know Which Type of Placement You'll Need?
How quickly you can get dental implants in West Palm Beach after extraction can depend on a variety of factors, and no two patients will have the exact same circumstances. Your dentist will need to examine your mouth carefully before they determine the kind of placement you're eligible for.
Remember that the longer you wait to discuss tooth replacement options after an extraction, the more likely you are to experience bone loss in your jaw. You'll want to schedule an implant consultation as quickly as possible to reduce the chance of needing a bone graft that can extend the implant process.
Dental implants require careful planning, but the long-term results are more than worth it. Are you thinking that you'll need to have a tooth removed and replaced in the near future? Call your dentist in West Palm Beach today to get started.
About the Author
Dr. Mihran Asinmaz was born in Canada and moved with his family to Florida when he was 10. He earned his Doctor of Dental Medicine at Nova Southeastern University, and he is a member of the International Congress of Oral Implantologists. For your convenience, he can extract teeth and place dental implants entirely in-house at his practice in West Palm Beach. To schedule a consultation, visit his website or call (561) 640-9200.