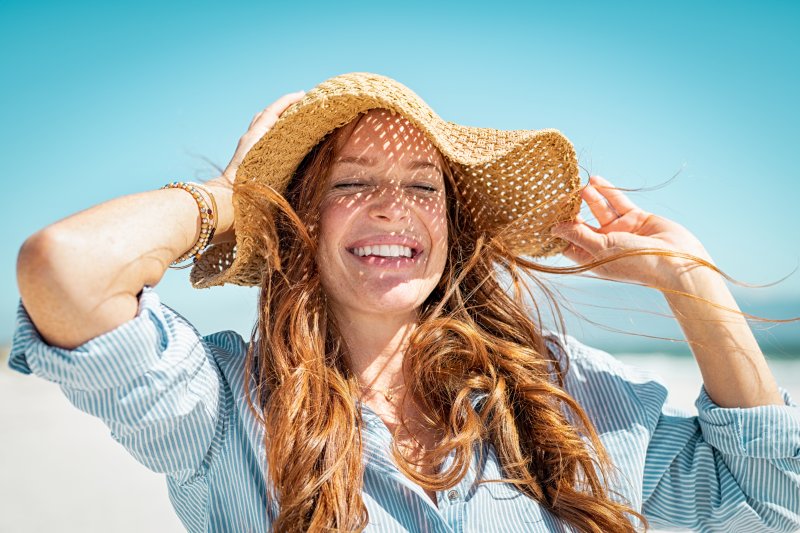 It's summertime again, meaning more vacationers are headed to Florida locales for fun in the sun. Swimming, surfing, tanning — the state has all sorts of attractions ideal for the season! Even so, getting dental implants in West Palm Beach would make your summer experience even sweeter. After all, this is the best time of year for starting the procedure. To prove it, here's a summary of three significant benefits of restoring your smile with these replacement teeth.
Implants Look & Feel Real
Dentures and bridges may be good prosthetics, but implants are more comfortable and natural. Rather than using something like suction, the latter bond with your jawbone like regular teeth. Furthermore, implants' restorations mimic tooth enamel. As such, the artificial teeth look and feel quite real.
Having such lifelike pearly whites will only help your summer activities. For instance, they'll boost your confidence in social events like parties, beachside campfires, or meals with friends and family. The implants would also improve your vacation photos — viewers would see a full, white smile instead of unpleasant tooth gaps.
Implants Let You Eat Summer Foods
When missing teeth, you must be more careful of what and how you eat. Chewing is often harder to the point you have to eat softer foods. Though dentures and the like can help, you'll still lack the bite force necessary to have tougher stuff.
In contrast, dental implants let you eat anything you want. They restore more of your bite force due to their durability and jawbone fusion, allowing you to have harder foods. That especially applies to summer fares like steaks, hot dogs, BBQ, corn on the cob, and more!
Your Dental Benefits Haven't Expired Yet
It's simply a fact that your dental benefits expire at the end of the calendar year. They won't carry over into the new year, nor will you be reimbursed for them. Leaving them unused would be a waste, especially since less than 3% of Americans ever meet or exceed these yearly limits.
Buying dental implants now would let you use these benefits while there's still time. Even better, your dentist will help you maximize these benefits to find the most effective way to offset the procedure's cost.
These and other advantages make implants the best dental service in the months ahead. Talk to your dentist to see if you might qualify for treatment in the future!
About the Author
Dr. Mihran Asinmaz is dentist in West Palm Beach, FL, having earned his DMD from Nova Southeastern University. His preventive dentistry is excellent, though his specialties are cosmetic and restorative work. To that end, he's also a member of the American Academy of General Dentistry, the American Academy of Cosmetic Dentistry, and the International Congress of Oral Implantologists. He currently practices at his self-titled clinic and can be reached at his website or by phone at (561)-640-9200.