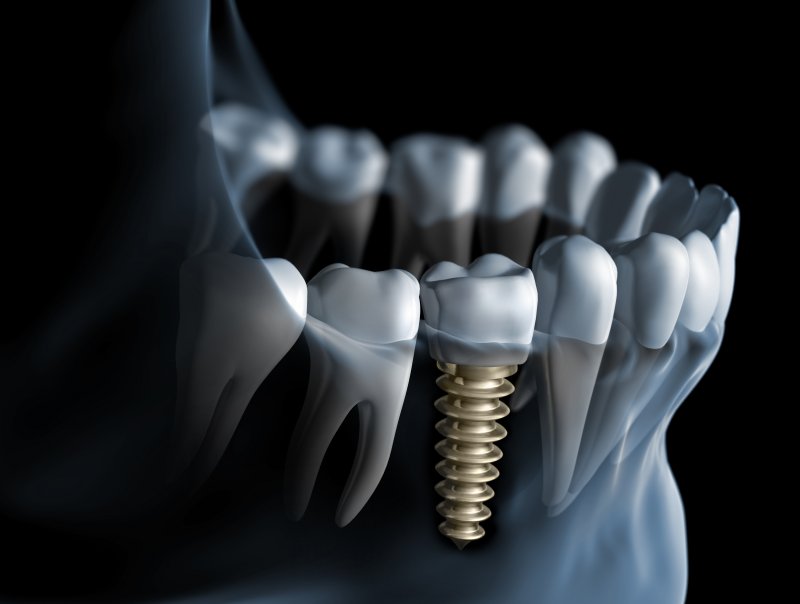 Are you ready to say goodbye to dentures? While dentures are lifechanging for people who are missing most of or all of their teeth, there are still plenty of things about them that patients find frustrating. However, they aren't the only option. More than 3 million Americans are already benefiting from dental implants, and many more are ready to make the switch. Here are some of the benefits that dental implants in West Palm Beach have over dentures and what you need to know about upgrading to them.
What Are the Benefits of Dental Implants?
There are plenty of reasons to transition from dentures to dental implants. Here are just some of the many advantages that they have over other tooth replacement options:
Stable: If your dentures aren't fitting correctly, you will notice that they lack stability. It is difficult to eat when they are slipping and sliding in your mouth. Dental implants are anchored into the jawbone, providing stability like natural teeth.
Zero food restrictions: You will still want to be careful when eating foods that are hard and sticky, but you won't have any eating restrictions once your implants heal. This is because they restore up to 90% of your natural chewing power.
Prevents bone loss: Dental implants are the only tooth replacement option that preserves the integrity of the jawbone. They replace the natural root of the tooth, therefore allowing the bone to be stimulated from regular chewing.
Long-lasting: Dentures need to be replaced approximately every 7 to 10 years. Implants can last upwards of 25 years and even the rest of your life with proper maintenance.
Easy to maintain: There is no need to stock up on adhesives or soak your teeth at night. You take care of your implants like you would with your natural teeth. Just brush, floss, and rinse!
What to Know When Making the Transition
Adjusting to dental implants will take a bit to get used to. Here are a few tips to help:
Expect time to heal: You will need to take some time for your mouth to heal after your dental implant surgery. Take off a couple days of work ahead of time, and be sure to get plenty of rest during this time.
Start out with soft foods: You won't have any food restrictions once your implants have completely healed, but for now it is important that you are sticking to soft foods so that the healing process goes smoothly.
Adjust your oral hygiene routine: You won't be needing your adhesives or soaking solutions anymore. Instead, you will need to adjust to an oral hygiene routine similar to one for natural teeth. You can find special toothbrushes made specifically for people who have dental implants.
While there is a transitionary period between dentures and getting implants, you're in for a treat. You will have your smile back in no time!
About the Author
Dr. Mihran Asinmaz earned his Doctor of Dental Medicine from Nova Southeastern University before completing a rigorous General Practice Residency in the prestigious North Shore – Long Island Jewish Health System. He is currently a member of numerous professional organizations including the American Dental Association and the International Congress of Oral Implantologists. For more information on dental implants or to schedule a consultation, visit his website or call (561) 640-9200.