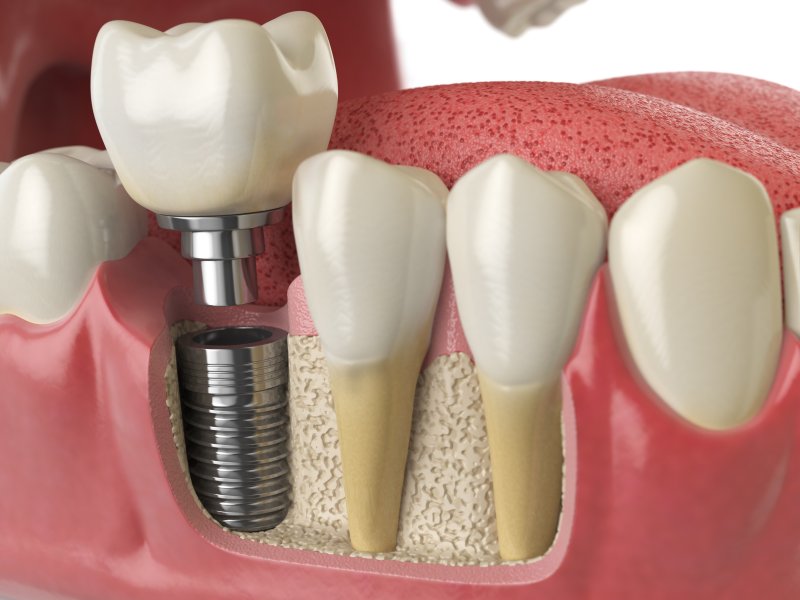 Your smile has never looked better now that you have new teeth. This is why many people request dental implants in West Palm Beach. They boost your self-confidence, look natural, and with proper maintenance, can last a lifetime.  While dental implants can work wonders in transforming your smile, there are several habits you should avoid to help preserve them.
Bad Habits That Can Damage Your Implants
Your daily habits can either help your implants last for decades or cause them to break down relatively fast. Some habits include:
Using Teeth for Other Purposes
While it's obvious that teeth are great for chewing, some people use them for unintended purposes. Opening bottles, tearing into a bag of chips, or cracking open nuts are just a few ways that you can damage your implants. Subjecting your teeth to this kind of abuse can cause the implant to become weak, and with time, it will be more susceptible to infection, and ultimately, it may need to be replaced.
Smoking
It's known that smoking causes discoloration and stains on natural teeth, but it can also do a number on your dental implants. Smoking increases your risk of gum disease, and with time, it can cause the implant to fail. Per the US National Library of Medicine and National Institutes of Health, smokers are two to three times more likely to experience an implant failure.
Not Prioritizing Your Dental Health
Routine cleanings are important for numerous reasons. These appointments allow tartar buildup to be removed from the teeth. If the tartar is allowed to accumulate for long periods, it can lead to tooth decay and gum disease. Tartar can harm implants as well, by weakening the gums and bone needed to support the root.
Biting on Hard Objects
Some people have a bad habit of biting their nails, while others chew on straws, pencils, or even toothpicks. Chewing on these items can damage your implant with time. You can also potentially injure the surrounding gums and bone. A rule of thumb, if it's not food, then you probably shouldn't be chewing on it!
Failure to Floss
Flossing is highly recommended whether you have natural teeth or implants, but it is especially important for implants. This is because a lack of flossing can lead to gum disease. Gum disease is one of the main causes of dental implant failure. Flossing daily allows you to remove food particles from those hard to reach areas between your teeth and implants.
Dental implants are an investment in your smile, as with any investment, they need to be taken care of in order to get the most out of them. If you have any concerns about your implants, please reach out to your dentist. In West Palm Beach, dental implants have transformed many smiles, and by practicing good, healthy habits, they can last a lifetime.
About the Author
Dr. Mihran Asinmaz's passion is dentistry. He finds it both an honor and a privilege to provide dental care for patients. Dr. Asinmaz dedicates many hours to continuing education in order to be up to date on the latest technology and dental advancements. He is also a member of the International Congress of Oral Implantologists.
If you'd like additional information, or if you're having any issues with your dental implants, please call (561)640-9200. You can also schedule an appointment through our website.