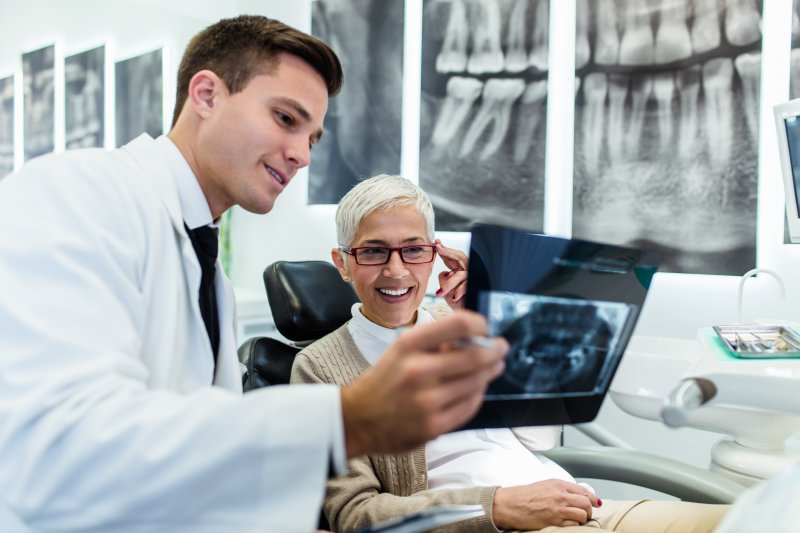 Over the past 50 years or so, people suffering from tooth loss have been forced to deal with more traditional options to replace teeth, even though they only get half the job done. In contrast, dental implants work to replace the entire tooth and do a great job in the process. However, this wasn't always possible. Thanks to decades of research and development, experienced implant dentists can now ensure success rates as high as 95% for dental implants in West Palm Beach. Those advancements have allowed current innovations to flourish as well. Here are three worth keeping any eye on.
Computer-Designed Implants
Even when dental implants are placed properly, there is still a slight chance that bone loss can continue to occur, especially if the implant is very short and not fully integrated with the jaw bone. However, researchers are now determining the possibilities of computer-designed dental implants, which could eliminate the risk of bone loss entirely.
Essentially, researchers are figuring out methods to replace missing teeth exactly, which would allow them to be placed immediately following an extraction. Not only can this work to reduce the risk of bone resorption following implant placement, but it could provide a symptom-free healing process that improves the patient's overall treatment experience.
Antibacterial Coatings
An additional breakthrough in dental implant technology is the use of a dental implant coated in antibacterial substances. A common issue with dental implants is that very acidic foods can lead to extensive erosion to dental implants. When this coating is applied beforehand, it provides far more resistance to acidic or potentially harmful foods, which in turn gives better longevity to the implant. Dental implants are already capable of lasting 20 years and longer on their own. But with an additional coating specifically designed to fend off acidic compounds that can damage them, dentists could offer implants guaranteed to last a lifetime.
Digital Implant Planning
One of the few innovations that have become more commonplace in both the offices of oral surgeons and dentists alike is digital implant planning. This process includes the combination of 3D digital scans created by cone beam CT scanners and digital impressions. While one gives a highly detailed cross-section of the mouth and its underlying structures, the other makes it easy for dentists to capture a perfect mold of the patient's current mouth. Together, these comprehensive scans allow dentists and surgeons to plan out the entire surgical phase of implant treatment digitally.
In other words, a dentist can see what the final outcome (or placement) of both the implant and the restoration will look like before it even happens. The result is a tooth replacement process that is very efficient and accurate, ensuring a longer-lasting dental implant.
As dental innovations continue to flourish, patients have more reasons than ever to feel confident about their future dental implant treatment. If West Palm Beach dental implants sound like the treatment for you, don't hesitate to contact an implant dentist today!
About the Author
Dr. Mihran Asinmaz is a member of the International Congress of Oral Implantologists and is dedicated to continuing his education on all things dental implants. Thanks to his expertise, he can place and restore dental implants right here in his office. If you'd like to learn more about how the process of receiving dental implants works or you would like to schedule an appointment, you can contact him through his website.