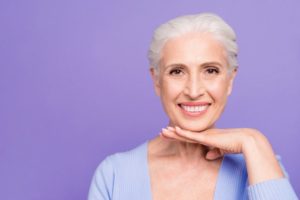 If you've recently chosen to replace your missing teeth with dental implants in West Palm Beach, you've made an excellent investment in your smile and health! Unlike other restorations, dental implants are surgically placed into your jawbone to replace the missing tooth's roots as well as its crown. While they have an incredible 97% success rate, it's up to you to keep them healthy after their placement. Here are four easy ways to protect your new smile from infection.
Tip #1: Rinse Your Mouth Out Regularly
Once your mouth has healed and your dental implant is in place, you'll be able to keep plaque and food particles away with regular brushing and flossing. However, it will need extra care as it fuses into your jawbone to protect it from bacteria. Using a mouthwash is a great way to thoroughly clean your mouth without irritating the recovering tissues. Antiseptic products or a glass of lukewarm saltwater are a great way to keep harmful bacteria at bay.
Tip #2: Practice a Great Dental Routine
Your dentist will let you know when you can start brushing and flossing your dental implant after its placement. A great at-home oral hygiene routine is always essential to keeping your mouth clean, but it is especially important after a surgical treatment like dental implants. Brushing and flossing can clear away more dangerous particles than mouthwash can, which makes them a key tool in preventing oral infections. Now is a good time to ensure that you routinely brush your teeth for two minutes twice a day with a soft-bristled toothbrush and floss every day.
Tip #3: Cut Back on Sugary Snacks & Drinks
Initially, you'll need to rest and stick to a soft-food diet after receiving your dental implants. It's a great time to relax with some ice cream! However, be very careful not to over-indulge. The bacteria in your mouth feeds off the sugars in the foods you eat. A high-sugar diet fuels these dangerous particles and increases your risk of infection. It's best to limit your sugary treats and drink plenty of water after enjoying them.
Tip #4: Don't Forget to See Your Dentist for Checkups
Even if your smile looks and feels good, it's crucial that you continue to visit your West Palm Beach dentist for regular checkups. They can closely inspect your mouth and ensure that your treatment is going according to plan. With specialized tools and training, they are able to identify early warning signs of issues you may not be able to see or feel yet. Detecting and treating any problems as early as possible is key to preventing long-term damage.
When cared for correctly, dental implants can easily last a lifetime. If you follow these easy steps to prevent infections, you'll be enjoying your new happy, healthy, and complete smile in no time!
About the Author
Dr. Mihran Asinmaz is proud to provide the smiles of West Palm Beach, FL with trustworthy, conservative, and long-lasting dentistry. As an active member of several organizations like the International Congress of Oral Implantologists, he dedicates countless hours to continuing education. This allows him to stay current with the most advanced techniques and treatments, including dental implants. If you'd like more tips for keeping your newly rebuilt smile healthy, feel free to contact him via his website or at (561) 640-9200.