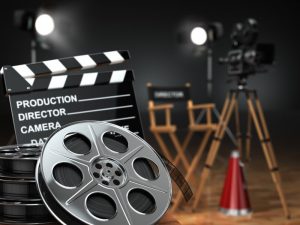 Tooth loss can be devastating for some people, because they don't feel they can ever regain the look and function of their smile. If you've ever looked at the TV and felt a burning sting of jealousy at actors or actresses on the red carpet's smiles, you may be surprised to know that those beautiful results are attainable, even for you. Dental implants in West Palm Beach are the closest tooth replacement option to your natural pearly whites. With this advanced treatment, you can improve the overall quality of your life and no longer feel jealous about all of your favorite TV and movie stars. Read on to learn which of your favorite celebrities has dental implants and how you can start your journey towards a beautified smile.
3 Celebrities With Dental Implants
When you watch award shows, you may see a few of these A-list stars with beautiful smiles that look like they've never been damaged or ridden with oral health problems. Truthfully, they actually have teeth that are artificial, high-quality replacements that look completely natural.
George Clooney
Whether you're a young adult or matured and retired, you've likely heard about or seen George Clooney in one of his iconic films or long-running TV shows, like Batman & Robin, ER, or Ocean's Eleven. Not only is he a great actor, but he also has an undeniably amazing smile that captures red-carpet cameras' attention. After years of suffering from intense dental wear-and-tear, he was able to restore the beauty of his grin with dental implants.
Morgan Freeman
Countless people adore Morgan Freeman for both his buttery voice and friendly personality. Not too long ago, he decided to improve the appearance of his smile by using dental implants to close his iconic and noticeable gap between his front teeth.
Ed Helms
Ed Helms makes people laugh in his portrayal of over-the-top, laugh-out-loud characters in The Hangover and The Office. He also has a smile that stands out among a crowd. You may be surprised to know that he received his first dental implant restoration over two decades ago. The scene in The Hangover where he lost his tooth was actually shot after temporarily taking out his implant!
Starting Your Journey Towards a Red-Carpet Smile
If you're suffering from tooth loss, it's time to do something about it. With the latest techniques and expertise of your dentist in West Palm Beach, you can achieve a smile that you admire and feel proud to show off. The first step is to schedule an initial consultation to learn whether you're a good candidate for the process. Your dentist can also answer any questions you have and discuss the benefits and limitations of the procedure with you, so you feel completely confident when you decide to invest in your grin.
About the Author
Dr. Mihran Asinmaz dedicates a large portion of his free-time to advancing his education and sharpening his skills. He stays up-to-date with the latest treatments, techniques, and technology, allowing him to provide his patients with premium services such as dental implants. He has also completed a rigorous general practice residency, providing him with the knowledge and experience to solve even the most complex dental issues. For questions or to schedule a consultation to learn how you can make your smile red-carpet-ready, visit his website or call 561-640-9200.