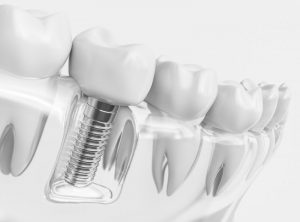 You've been missing teeth for a while, and you're just about sick of it. As a result, you have begun considering getting dental implants in West Palm Beach. You consulted your dentist about it, but they said you first needed to get a bone graft. Although it might sound like this procedure needlessly adds time until you can receive your new teeth, it's an investment that's truly worth it. Continue reading to learn more about how getting a bone graft can help your dental implants thrive.
How Do Dental Implants Work?
Your implant is placed directly into your jawbone, where the root of your missing tooth once was. The implant is made of titanium, a highly biocompatible material that encourages jawbone growth. In the few months after your implant is placed, a process called osseointegration will occur. During osseointegration, the implant will actually fuse to your jawbone until the implant is essentially a part of your own anatomy.
In order for this process to work, however, you need to have a strong enough jawbone to accommodate dental implants. Unfortunately, when you go without teeth for some time, your jawbone begins to shrink due to lack of stimulation from your natural tooth roots. That's where bone grafting comes in.
How Can a Bone Graft Help?
During a bone graft, your dentist will graft artificial bone tissue onto the area of your jawbone where the implants will be placed. Then, you'll have to wait a few months while the graft creates enough healthy jawbone tissue to support implants.
As with any surgical procedure, it's important to discuss the state of your health with your dentist. For example, if you have diabetes or if you smoke, you could be at a higher risk of implant or bone graft failure. Additionally, you can expect some soreness following your bone graft, but this can be managed with prescribed or over-the-counter pain relievers.
If your dentist says you need a bone graft before you can get dental implants, don't stress. It will simply add a few months of healing to your total treatment time. However, once that's done, you can reap all the benefits of having a strong, healthy smile!
About the Author
Dr. Mihran Asinmaz is a dentist in West Palm Beach who prides himself on his expertise in dental implants. He earned his Doctor of Dental Medicine degree from Nova Southeastern University. His professional memberships include the International Congress of Oral Implantologists, and he can perform the entire dental implant process right in his office. To learn more, contact his practice at (561) 640-9200.