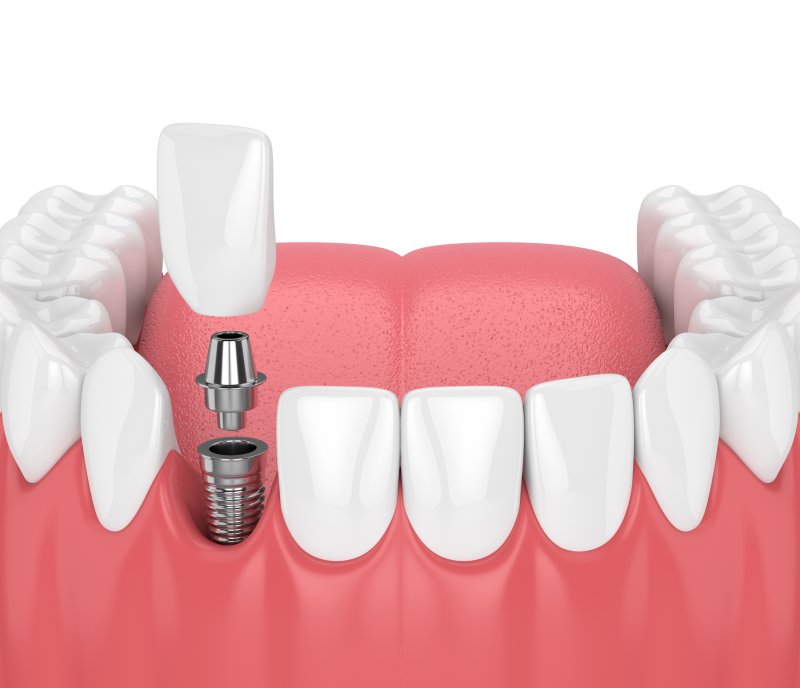 You were enjoying a friendly game of football with some friends when an accidental blow to the face caused your tooth to be knocked out. You went to the dentist as soon as possible, but unfortunately it doesn't look like a replantation will be possible. What do you do now? Some patients might cut their losses and live with the empty space – not realizing that this decision could actually cause even bigger problems later. Here's why replacing missing teeth with dental implants in West Palm Beach is more important that you think.
What Happens if a Tooth is Missing?
Most obviously, a missing tooth will affect your ability to chew and bite effectively (especially if it's the front teeth that are missing). Your speech could suffer as well.
In addition to these daily challenges, your health can also be affected. Empty space in your smile will cause the remaining teeth to shift out of place, leading to an irregular bite that can result in headaches, jaw pain, worn enamel, and additional tooth loss.
Furthermore, the bone in the jaw will start to deteriorate in the area where a tooth has been lost since it will no longer receive stimulation from chewing in that area. If too much bone is lost, the lips and the skin around your mouth will become wrinkled and cause you to look older.
What Can I Do if a Tooth is Missing?
You can use partial dentures and traditional dental bridges to replace a single tooth, but this won't do anything to stop bone loss, and such prosthetic teeth won't be as strong or stable as your natural teeth. That's why your dentist in West Palm Beach is likely to recommend dental implants instead.
A metal implant post is inserted into your jaw and naturally integrates with the bone over a few months; once that's done, a ceramic dental crown will be placed on top to serve as a replacement tooth. The post will act as the tooth's roots, anchoring it firmly into the jawbone and providing the stimulation needed to prevent bone loss. The stability of a dental implant means it can provide chewing power almost equal to that of your natural teeth letting you eat whatever you want.
Are Dental Implants Always the Best Solution?
Some patients may not be able to get dental implants because of an already-weakened jaw or an oral health problem such as gum disease. That said, oftentimes these issues can be treated so that the implant procedure can go forward. Talk with your dentist about the state of your oral health so that they can make a plan suited to your unique situation. Remember, if you can get dental implants, it can go a long way towards keeping your smile beautiful and strong for years to come!
About the Author
Dr. Mihran Asinmaz believes it's an honor to help patients as a dentist and has built his practice around creating patient-doctor relationships based on mutual trust, confidence and respect. He's happy to help patients repair their smiles using dental implants. To schedule an appointment, visit his website or call (561) 640-9200.