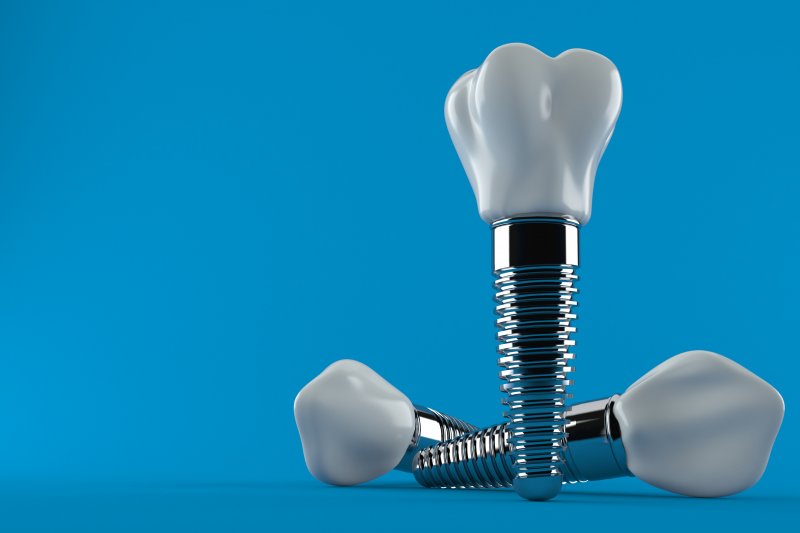 In many cases, dental implants can be the best option available for replacing missing teeth. However, like with any other dental appliance, their success depends on the tools employed in the procedure. Fortunately, dental technologies and techniques have come a long way in the past decade; here's how they can help your dentist design and place dental implants in West Palm Beach.
Cone Beam CT Scanner
Precision is everything in implant placement. If the metal post is poorly positioned, it could lead to hygiene problems and cause issues with chewing. It could even affect the implant's longevity. For the placement to be successful, the necessary axis, angle and depth need to be calculated as accurately as possible.
A Cone Beam CT scanner (so named because it projects a cone-shaped beam around your head and neck) creates an in-depth, comprehensive 3D model of the mouth, including the jawbone. This view allows the dentist to better plan the surgery ahead of time, meaning the actual surgery will be less exploratory and invasive. Not only will this decrease the risk of dental implant failure, but it will also mean less trauma to the surrounding tissue.
Teeth-in-a-Day
One of the biggest drawbacks when getting dental implants is that the patient often must wait a long time for the area around the implant to heal before the actual prosthetic tooth is placed. However, with the Teeth-in-a-Day technique, you can receive your prosthetic on the same day as the surgery, meaning your smile is restored right away.
While convenient, the Teeth-in-a-Day procedure isn't always viable; the patient's oral and overall health, surgical history, and jawbone are all factors. However, if the implant is deemed secure enough to immediately support the new tooth, it can be a great option.
Digital Impressions
With various forms of restorative dentistry, such as dental implants, impressions are often necessary. Traditional dental impression putty can be uncomfortable for many patients and make it hard to breathe, speak or swallow; it's also bulky and messy, and to top it off, it's prone to accidentally leaving some wiggle room between teeth, making it less accurate.
With a digital scan, a much more accurate picture of the teeth and gums can be created, and far less stress is put on the patient. Also, the turnaround time for laboratory work using digital impressions tends to be faster.
Your dentist in West Palm Beach might also have other technologies and techniques they use for dental implants and various other procedures. If you're at an appointment to discuss restorative dental work, ask about the tools that will be employed; you'll be able to ensure that you're entrusting your smile to good hands!
About the Author
Dr. Mihran Asinmaz has a philosophy of treating patients the way he would want to be treated. He offers a variety of restorative treatments (dental implants, crowns, dentures and fillings), and he employs technologies such as a Cone Beam CT scanner to ensure precise treatment. To schedule an appointment at his private practice, visit his website or call (561) 640-9200.