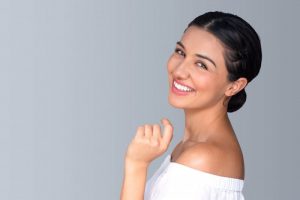 Cosmetic dentistry is more popular than ever — after all, a beautiful smile is a timeless accessory that complements any outfit. If you are unhappy with the way your teeth look, you may be thinking about visiting a dentist in West Palm Beach who offers cosmetic services. But how can you be sure that you're choosing someone who will give you the gorgeous results and top-quality care that you deserve? Here are three things to look for when you're ready to embark on your smile makeover journey.
Past Work
One of the best ways to discover how a cosmetic dentist operates is by reading reviews from past patients. You can find out about a dentist's personality, how the staff in the office treats people, and what the atmosphere in the practice is like. Some reviews may even give details about the treatments that patients went through and the results they experienced.
Also, many cosmetic dentists have a smile gallery on their website that showcases how they've transformed their patients' teeth. Browsing through these photos will give you a realistic idea of what to expect after your treatment is finished.
Services and Credentials
Most general dentists offer at least a few basic cosmetic services. For example, professional teeth whitening is a common procedure that you can get just about anywhere. However, some dentists go far above and beyond such services. They may offer advanced cosmetic procedures, including:
Porcelain veneers (thin pieces of porcelain that cover a range of aesthetic imperfections)
Gum recontouring (removes excessive gum tissue to provide a more proportionate smile)
Complete smile makeovers that involve multiple cosmetic and restorative treatments
If you are interested in a particular cosmetic procedure, research to find out which dentists in your area offer it. Then, you can call each practice to learn more about how they approach the treatment.
It's also a wise idea to ask what training a dentist has undergone in order to provide certain treatments. Any dental professional who is passionate about continuing their education and refining their skills is likely to provide you with excellent care.
Personal Interest
The last thing you want is to feel like you're just another item that a dentist has to check off their list. It is important to find someone who will listen to your concerns and thoroughly explain any treatment they recommend. A dentist who takes the time to answer your questions and who discusses the potential long-term results of a cosmetic procedure genuinely cares about their patients and wants them to love what they see in the mirror.
During your initial consultation with a cosmetic dentist, pay attention to your gut feeling. If anything about them makes you uncomfortable, it might be time to search elsewhere.
Cosmetic dentistry in West Palm Beach could transform your smile and boost your confidence! To find the right dentist to make over your pearly whites, look for someone whose services, past work, and personality make them stand out from the crowd.
About the Dentist
Dr. Mihran Asinmaz is a general and cosmetic dentist who is truly passionate about helping his patients achieve healthy, beautiful teeth that they love. He is a member of the American Academy of Cosmetic Dentistry and offers a wide range of aesthetic services. If you would like to talk to him about your smile goals, please contact our office at 561-640-9200.